As a web designer, I have experience working on templates for small businesses. One of the projects I've worked on is called « Cera, » a portfolio template designed to help small businesses establish a strong online presence and showcase their work.
It is a modern and professional template that is user-friendly and customizable, making it easy for small business owners to create a website that truly represents their brand and their portfolio of work.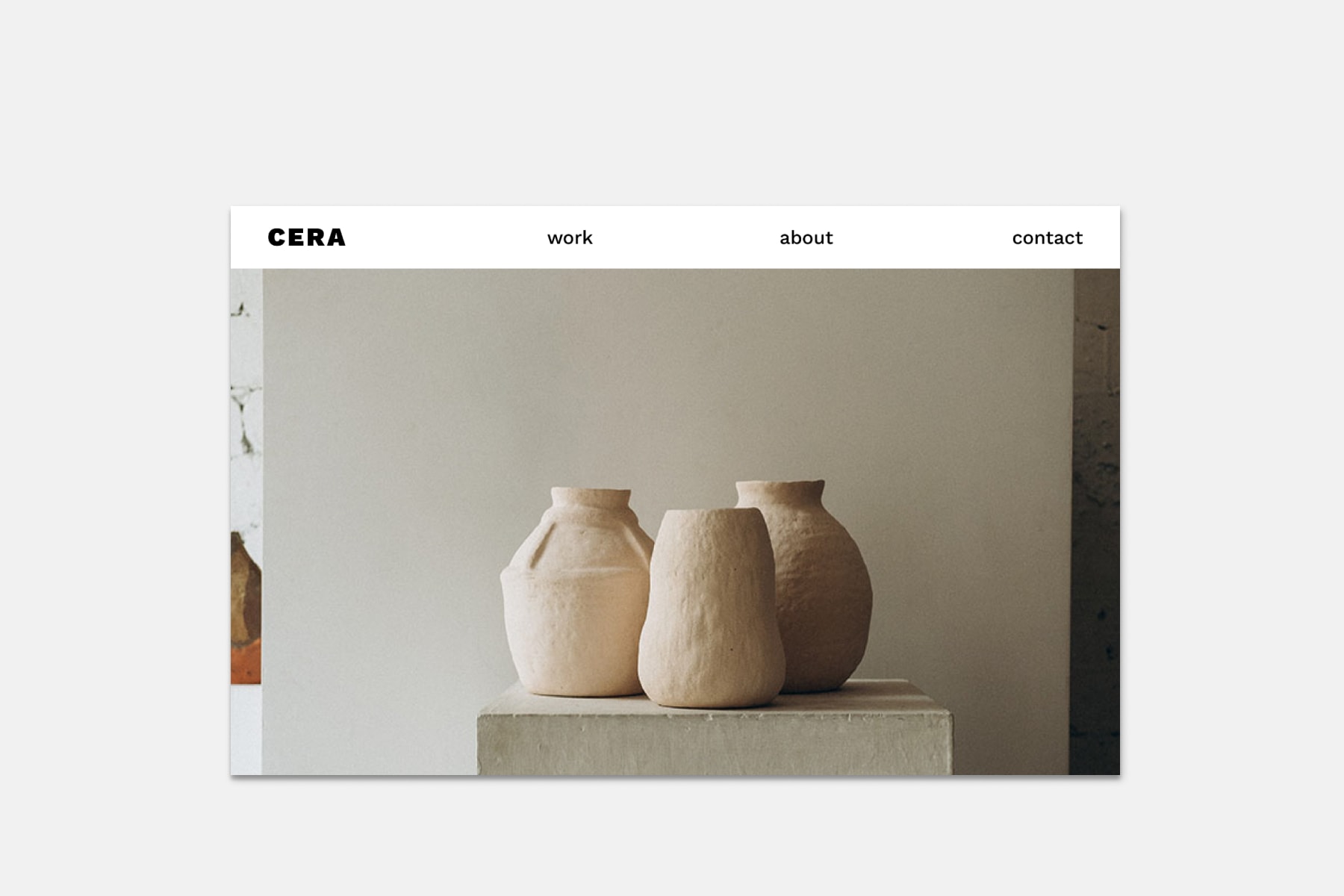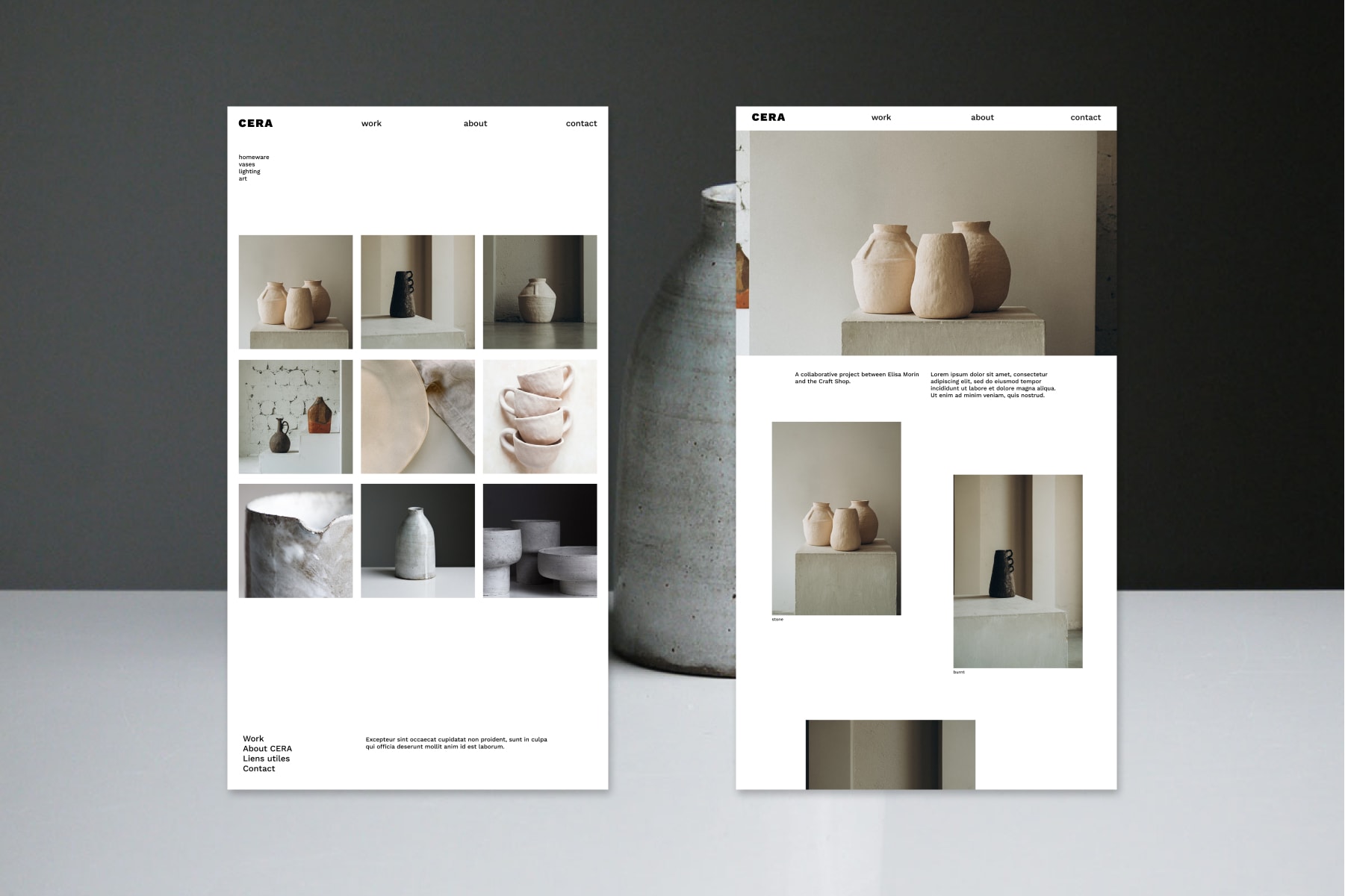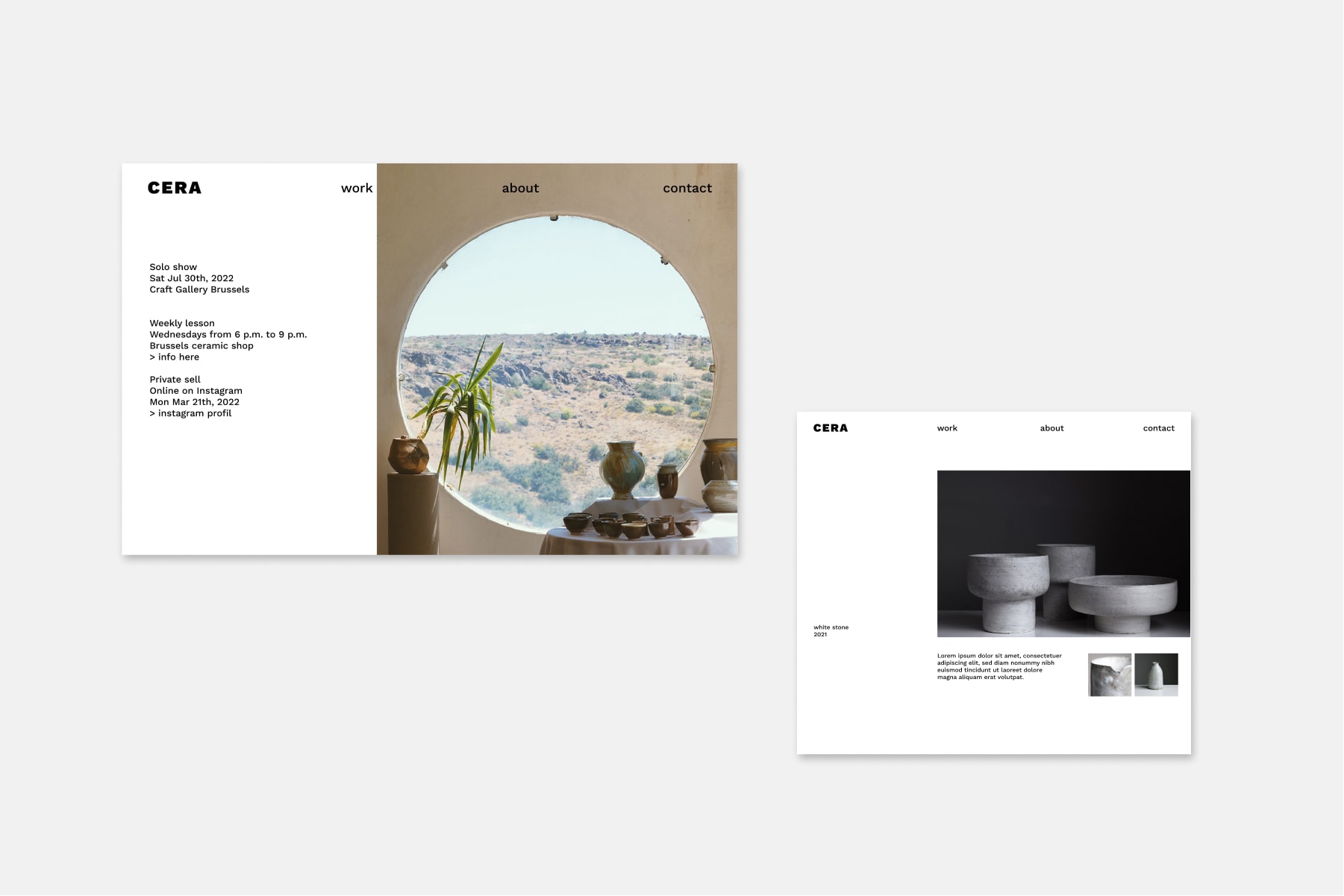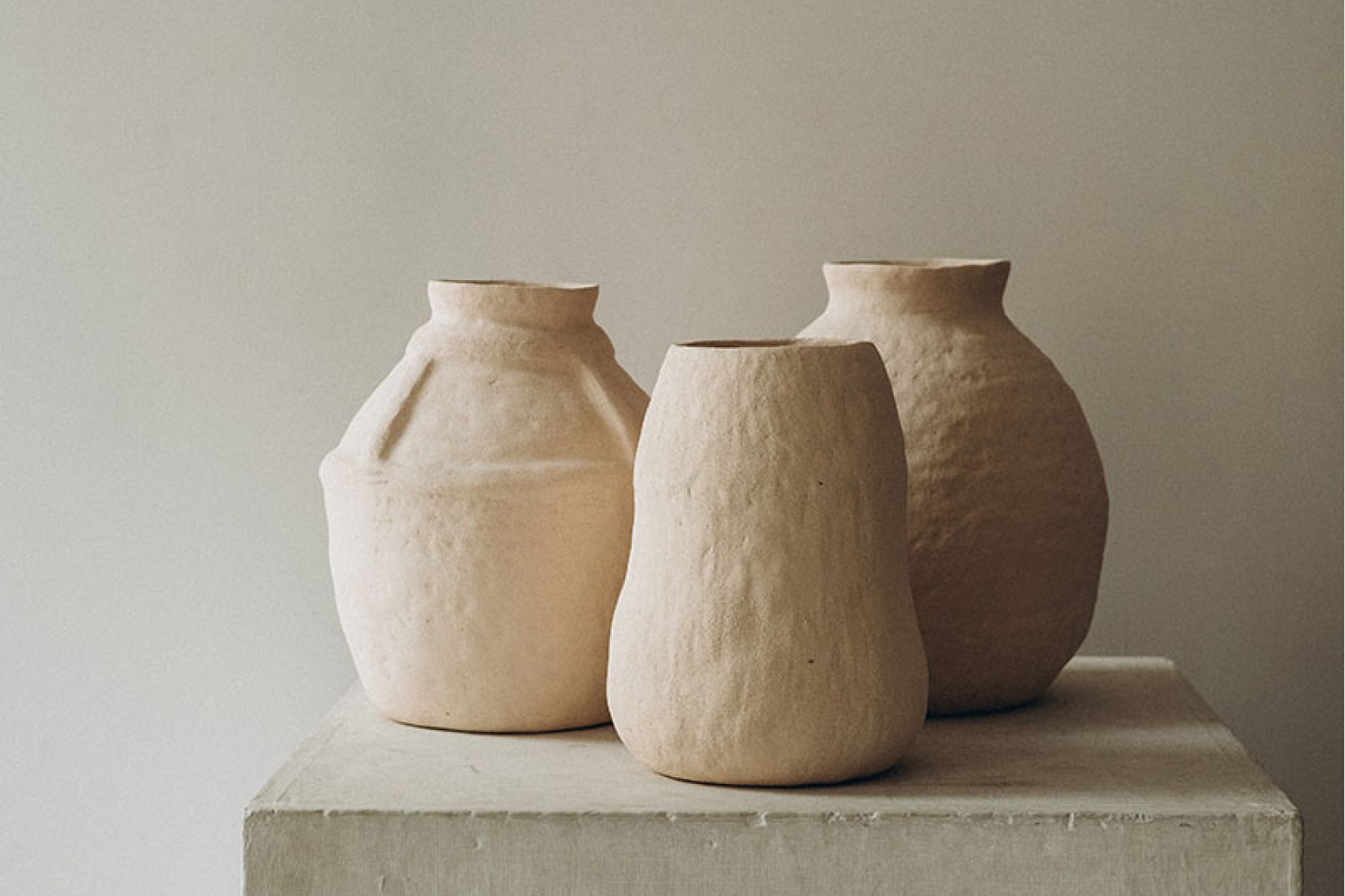 Wondering how to stand out?
Let's talk about it ↗
Jungo is a digital and branding studio based in Brussels and led by Charlotte Dion, creative designer.